A Quote " You have to realize that there is always work to do, and you want to be the hardest working person in whatever you do, and you put yourself in a position to be successful.                 -Steph Curry! I choose this quote because it inspires me to always work hard at something and to never give up.     
I choose this video because I always love watching Klay Thomson's highlight videos.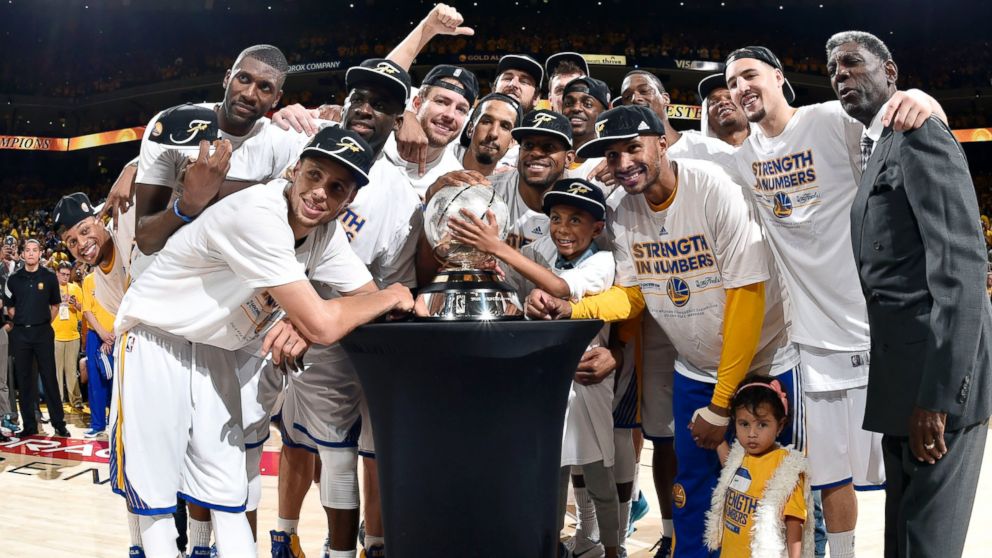 I choose this photo because it shows that theirs no i in team, and that they all worked for this victory.